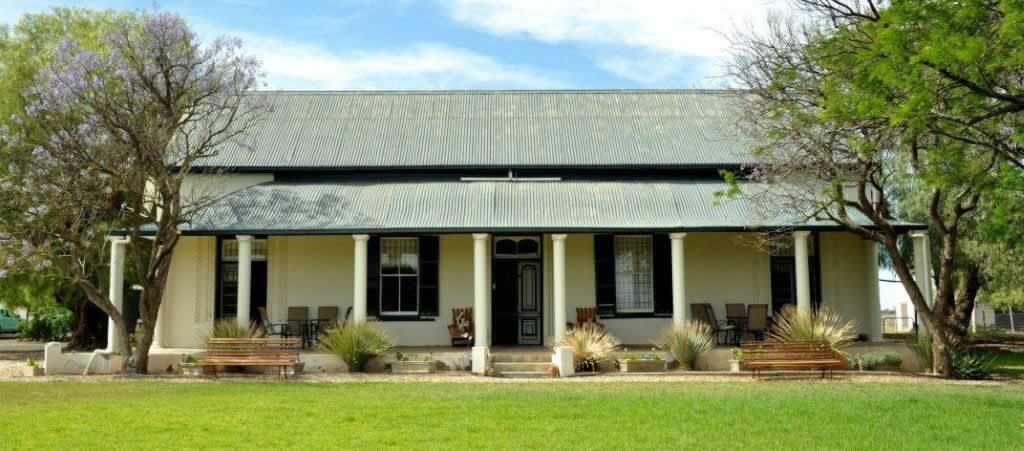 Melrose Guest Farm - Graaff Reinet
Forget home away from home... This guest house is nicer by far! A gem that has been restored to its original beauty and elegance with high ceilings and Oregon finishes...
Your hosts Johan and Hanfi will welcome you into your unit, elegantly decorated in crisp, heavenly linens.
Once you have stretched your legs, and enjoyed the refreshments provided you may want to venture out on a nature walk, where you will see farm animals roaming about, springbuck or kudu grazing and an abundance of birdlife.
On request a farm drive is the other option. Enjoy spectacular views of the Karoo escarpment. A picture perfect, Melrose sunset is definitely one worth staying for, where after you can enjoy a three course meal which encapsulates the flavours and tastes of the Karoo.
We pride ourselves in the Karoo hospitality we offer. Well behaved children welcome. Graaff-Reinet and its shopping, restaurants, museums, lovely shady streets and wonderful period architecture is just a few minutes' drive away.
Melrose Guest Farm is also convenient for visiting the Camdeboo National Park with its game, the famed Valley of Desolation and spectacular views over the town.